Professional Recommended Hand Wraps
Everlast Professional Hand Wraps, 180-Inch
180 inches of nylon/polyester blend material provide breathable comfort.
Fairtex Elastic Cotton Handwraps HW2
Made from special soft and flexible cotton for maximum comfort.
RDX Hand Wraps Boxing Inner Gel Gloves
Shock-absorbent, Quick-EZ Hook-and-Loop along with elastic strap
​

How to Wrap Hands For Boxing
Today you are going to learn how to wrap hands for boxing it is the most straightforward technique to wrap hands and get ready for boxing.
And if you don't know that how to box then stay tuned with us because we will help you in learning the best boxing techniques and provide you with some best courses in boxing from some professional boxers.
Note: If You Don't Have Hand Wraps Then Checkout Best Hand Wraps From Everlast and Title Below.
Reason To Wrap Hands
The main purpose of hand wrap is to protect your hand. Because it is your primary weapon.
If you see the structure of your hand, then you will notice that our hand is made up of tiny joint and bones, and these small bones and joints can easily break by the pressure of punches.
Hand wrap will support your fingers, knuckles, wrist and whole hand by holding your hand together.
Hand wraps protect your moveable bones and loose joints.
Handwrap firmly holds all the joints, so the pressure of punches is distributed across your entire hand If you allow your hand to move freely and independently when you are punching some object, so there are big chances that you are going to face a fracture.
Because if your hand are loose when you are going to punch your small joints will collapse with each other and break.
So to keeps your hand's safe you must wrap them with good hand wrappers like Everlast and Title. You can check all kind of variety at the End of this post.
Here's a step by step video which guides you briefly that how you can wrap your hands its simple and easy process.
You do not need hand wrap gloves or any inelastic hand wrap because they do not provide firm support to your hands.
The Gel hand wrap is also not highly effective because they not tighten your fist when you close your hands, so all you need is a good pair of hand wraps.
If your hands are big, you must use a length of 180″ and if your hands are small then you can use a length of 120″.
Here's a Video which teaches you all steps For Wrapping Your Hand For Boxing
https://youtu.be/g6nn0iZwenA
So let's Start It Step By Step
1: Spread Your Fingers Like This

2: Every Thing Is going from the back of the hand

3: 3x times around the Wrist

It will give you little more firmness when you will you can make it lose depend on what you prefer.
4: Go Around your thumb and then come back to your Wrist
When you come back from thumb to the wrist, this wrap layer will fasten your wrist joint, which connects your arm with your wrist.
So it's essential to take care of these joints.
5: Make half X towards your pinky finger and then wrap your lower knuckles 3X times
Don't wrap them tightly because they will block your blood supply towards your fingers so try to wrap them little bit lose.
6: Make another half X towards your wrist
then wrap it again around the wrist once again
7: After Wrapping again on the wrist wrap one layer between your pinky and ring finger.
from here bring it straight down towards your wrist
8: After bringing towards your wrist wrap it in between your ring and middle finger
after this bring it again towards your wrist and wrap it again in between middle finger and pointer finger.
9: From here wrap it again on your wrist and then again make half x towards your knuckles
10: Wrap few layers on your knuckles depending on the remaining size.
11: Make another half X towards your wrist.
12: Wrap again on your Wrist
13: Finally your Hand is fully Wrapped
Your hand wrap is complete, and it looks beautiful, and it will provide maximum support to your wrist during your practice and fights.
Your fist will tighten because of this awesome hand wrap.
Find The List of Top Boxing Gloves Here
Tips For Hand Wrapping
Professional boxer wraps their hand a little bit. Differently, they use extra padding for their knuckles and do some extra padding because they need this extra topping because their level of fight and power of punching is totally different from a regular Boxer.
If your hands hurt after just 30 minutes or your fingers are turning white, it's probably due to your tight wrap.
You can lose your wrap according to your comfort.
There are many ways to wrap your hands. The purpose of hand wrap is to protect your bones and joints.
Select your Favourite hand wrap tape
1: Sanabul Elastic Professional 180 inch Handwraps for Boxing Kickboxing Muay Thai MMA
2: Everlast Professional Hand Wraps, 180-Inch
3: Ringside Mexican-Style Boxing Handwrap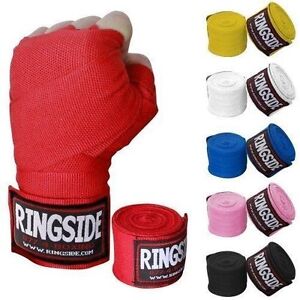 4: Venum Boxing Hand Wraps
5: Fairtex Elastic Cotton Handwraps HW2
6: Sanabul NEW ITEM PAW v.2 Gel Boxing MMA Kickboxing Cross Training Handwrap Gloves
7: Meister Junior 108″ Elastic Cotton Hand Wraps for MMA & Boxing (Pair)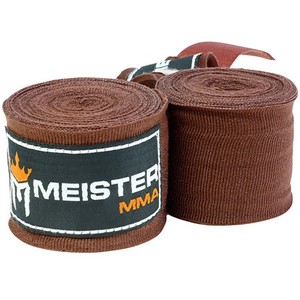 8: Kakoa Sports Boxing Hand Wraps – Mexican Style (stretchy, elastic), Pair | 180″ or 108″ | Perfect for Boxing, Kickboxing, Muay Thai, MMA | Classes, Gym, or Home | Men, Women, Kids
9: TITLE Boxing Mexican Style Hand Wraps (Single Pair)
10: Everlast Flexcool Handwraps
11: RDX Hand Wraps Boxing Inner Gel Gloves under MMA Fist knuckle Protector Muay Thai Fist Bandages Neoprene Padded Kickboxing Mitts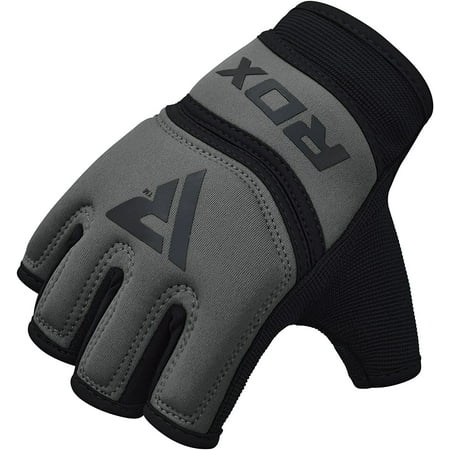 12: Twins Special Muay Thai Boxing Cotton Handwraps CH-1 CH-2 Hand Wraps Color Black Blue Red White Green Yellow for Muay Thai, Boxing, Kickboxing, MM